Qingdao Kerun Bio-technology Co,. LTD (QDKR). is located in the coastal city 'Qingdao' of China. Qingdao is famous for its flourishing tourism business and advanced technology industry, supporting by local high-tech innovation and development center.
QDKR is one of the leading chemical companies in Asia. It is a comprehensive high-tech enterprise specializing in biology technology innovations, product development and sales. 20 million RMB was invested as registered capital with a total area of 67 thousand SQ.M.
We achieved this position through our quality and commitment to our customers. We are dedicated to bring a personalized service to each customer by providing an unique solution to each case.
Our products include environmental-friendly printing & dyeing auxiliaries and water treatment agents. By having an advanced management system, well-developed after-sale service and a strong sales team, we have achieved industry-leading expertise in all these fields in China and reached an annual production of 80 thousand tons. With our high - quality product development, we have obtained all the following qualifications:

ISO9001:2008 quality management system certification

ISO14001:2004 Environment management system certification

GB/T28001-2001 Occupational Health and Safety Management system certification.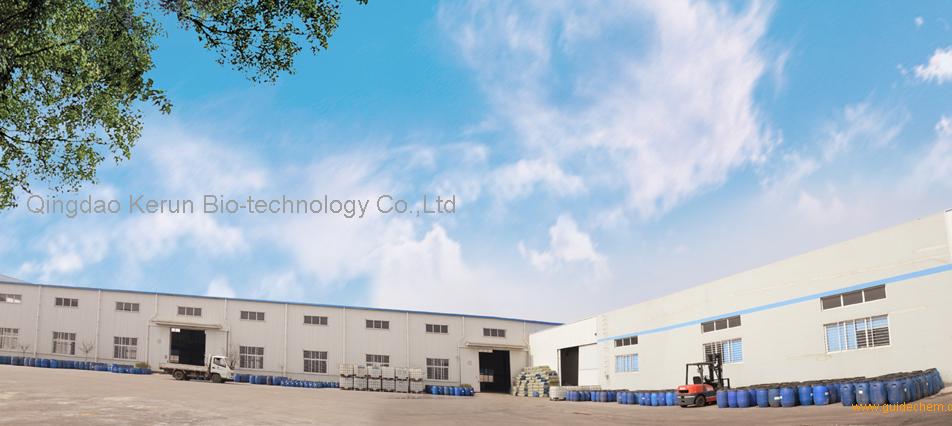 QDKR has two subsidiaries. The first one mainly produces textile printing & dyeing auxiliaries, pre-treatment auxiliaries and after-treatment auxiliaries which used for almost all types of chemicals for textile, leather and paint industries.
The other branch focuses on water treatment products with a range of different functions, namely scale inhibitor, corrosion inhibitor, chelating agent, biocide and reverse osmosis. These products are widely used in industrial water-recycling system, boiler and heating system, water usage of oil fields, reverse osmosis system, electricity industry, metallurgy, coking, oil industry, paper production, textile printing & dying, ceramic production, architecture, building materials etc.
Staff with high quality and deep expertise is the key for the company's sustainable development. We collaborate closely with well-known Chinese universities in bio technology. For example, our lab is also known as the R&D center for Qingdao Science and Technology University. It has the most advanced experimental testing and laboratory equipment, as well as a team of professional senior engineers who have technical skills and offers a comprehensive knowledge and expertise.
In China, our products are mainly sold to Shandong, Jiangsu, Zhejiang, Guangdong, Fujian, Henan, Hubei and so on. At the same time, our products are exported to the Southeast Asia. We have obtained positive feedbacks and high satisfaction rates from both domestic and international customers.
In order to meet our customers' needs with better quality and faster speed, we have set up additional R&D center in Shanghai. This could help us to continuously improve our product quality and to offer better price incentives for them.


Our mission statement is "Through continuous scientific and technological innovations, we provide excellent quality and first-class service to our customers." Under the guidance of this mission, we offer a range of complete services for free, such as water quality analysis, formulation selection, operational planning, on-site guidance, a complete set to sample processing and compound re-supplement.
Therefore, QDKR is distinct and trust-worthy because of our mission, values, high responsibility and respect with our customers. With a solid reputation in the industry, we believe our products are strongly competitive and the company is embarking on a path with a bright future.
Thank you for your patience and we are sincerely looking forward to your cooperation.